Navigate the "New Norm"
Things are not the same in the current business environment and we understand that.  A lot of business owners lack a marketing strategy to grow their business.  This leaves them feeling frustrated and lost.  At z2 Squared, we believe business leaders should be able to focus on their expertise, especially as we get used to the "new norm".  You are not alone, we can help you navigate through this crisis.
Running a business is difficult, let alone growing it.
THERE'S NO NEED TO BE  OVERWHELMED OR FEEL FRUSTRATED, LET US TAKE CARE OF YOUR MARKETING EFFORTS SO YOU CAN FOCUS ON GROWING YOUR BUSINESS WITH A PEACE OF MIND.
Our Services
OUR TEAM OF EXPERIENCED STAFF, CONSULTANTS, AND VENDORS WILL WORK HAND IN HAND TO ACHIEVE THE THE TASKS TO EXCEED CLIENT GOALS AND REQUIREMENTS.
How to Get Started.
A SIMPLE PROCESS TO KEEP BUSINESS GROWING
"A great idea is only great if you can implement it properly and make it profitable.  This is where the z2 Squared team proves their worth.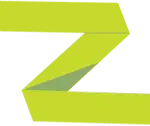 Grow your business and impact more lives.
Our team can help put your mind at ease.
A Few of Our Clients
WE HAVE HAD THE OPPORTUNITY TO WORK WITH CLIENTS IN A RANGE OF INDUSTRIES INCLUDING FASHION, REAL ESTATE, MEDICAL EDUCATION, INFORMATION TECHNOLOGY, AND TRANSPORTATION TO NAME A FEW.
DO YOU HAVE A BIG IDEA WE CAN HELP WITH?